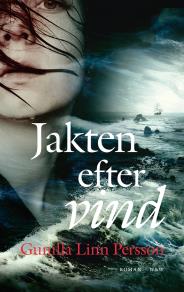 Isbn:
978-91-4623-510-1
Publisher:
Wahlström & Widstrand
Category:
Novels
Accessible since:
May 2018
---
Jakten efter vind
Året är 1910. Från skärgårdsön Hustrun längst ut i havsbandet via det akademiska Uppsala hamnar den föräldralösa Colombine och den lilla harmynta Ursula på klippern Arkansas of Copenhagen. Fartyget stävar för fulla segel mot världens ände, också kallad Kina. Colombine mönstrar på som skeppsläkare och måste förklä sig till man för att freda sig och sin skyddsling.
Hundra år senare. Postmästare Algot på Hustrun är död men har snuvat sin dotter Ellinor på hela arvet. Förlamad av chocken går hon tillsammans med sin älskade fågelmålare Herrman i exil på den karga ön Stora Björn. De tränger ihop sig i en sjöbod där väggarna är stoppade av de kappor och rockar som blev kvar efter en olycka på isen ett sekel tidigare. I boden finns också ett gammalt skeppsapotek, fyllt av loggböcker från klipperskeppet Arkansas of Copenhagen där spår leder tillbaka till Ursula och Colombine. Medan vintern kopplar sitt grepp börja Ellinor och Herrman nysta i för längesedan glömda samband mellan då och nu.
Jakten efter vind är en fristående fortsättning på romanen Hemåt över isen, som även översatts till tyska och franska.
---