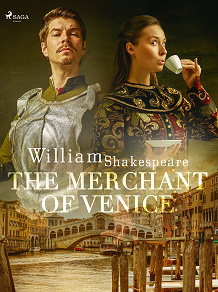 The Merchant of Venice
Meet Antonio, an antisemitic merchant who treats his own flesh as property to secure a loan. Throughout the play, tangible objects symbolize immaterial ideas about love and loyalty, and the plot is crafted with existential lines throughout the story. This play is made on the contrast between realistic and idealistic beliefs of society and relationships. In its simplicity, this play captures the bewilderment inseparable to human life, yet the purpose of making the Merchant of Venice is still the biggest unknown till date. Nevertheless, it contains beautifully depicted love scenes, magnificent monologues and as always with Shakespeare's, unique portrayal of diversity.

If books like "Shylock Is My Name" or "The Weird Sisters" are on your must-read list, "The Merchant of Venice" should be next in line! This bestseller play is William Shakespeare's reading of religious difference and it remains provocative, even today.


William Shakespeare (1564-1616) is widely considered the world's greatest dramatist and is often referred to as England's national poet or the Bard. Most famous for his timeless plays, he also wrote a multitude of poems and sonnets. Shakespeare was the blockbuster writer of his day, his many works concerning universal themes of life, love, death, revenge, grief, jealousy, murder, magic, and mystery. Among some of his most famous are 'Macbeth', 'Romeo and Juliet', and 'Hamlet', but the list is long, and many continue to be studied and performed, both their original form and modern adaptations.
---