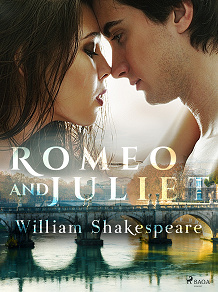 Romeo and Juliet
Does Romeo and Juliet really need an introduction? Of all William Shakespeare's plays, this might be the best known to date. Lamentable tragedies, star-crossed lovers and feuding families: if you somehow haven't managed to read the all-time romantic tragedy classic, this is your sign to do so.

In the midst of a violence and disputes, two young lovers find each other in a world that continuously contradict their attempt to attain eternal love and happiness. The age-old vendetta between the Montagues and the Capulets erupts into bloodshed. Romeo is a Montague, Juliet a Capulet, will their love be strong enough to stand their families quarrel?

For fans of André Aciman, John Green and Nicholas Sparks.



William Shakespeare (1564-1616) is widely considered the world's greatest dramatist and is often referred to as England's national poet or the Bard. Most famous for his timeless plays, he also wrote a multitude of poems and sonnets. Shakespeare was the blockbuster writer of his day, his many works concerning universal themes of life, love, death, revenge, grief, jealousy, murder, magic, and mystery. Among some of his most famous are 'Macbeth', 'Romeo and Juliet', and 'Hamlet', but the list is long, and many continue to be studied and performed, both their original form and modern adaptations.
---